BwS
Este projeto foi criado para as aulas de tipografia no Master di Graphic Design @ Istituto Europeo di Design - Milano. O conceito base foi criar uma revista de moda masculina com ar contemporâneo e inovador, voltada para um público-alvo formado por leitores entre 20 e 30 anos. Para isso, foi desenvolvida uma linguagem limpa, que utiliza um grid leve e mistura tipografias clássicas e modernas. O triângulo foi escolhido como identidade visual a ser repetida em toda a publicação. As cores principais são o azul pálido e o preto, e foram escolhidas por explorarem um contraste interessante. Já as de segundo plano, são suaves e marcam cada uma das cinco seções do lifestyle do público-alvo desejado. This project was created for the Typography Class in the Master di Graphic Design @ Istituto Europeo di Design – Milano. The base concept was to create a Man's Fashion Magazine with a contemporary and innovating mood, dedicated to target public composed of 20-30-years-old men. So it was developed a clean language that uses a light grid and mixes classic and modern typography. The triangle was chosen as the main visual identity to be repeated all over the publication. The main colors are the pale blue and black, and they were picked to explore an interesting contrast, the second plan colors are smooth and mark each one of the five sections of target public's lifestyle.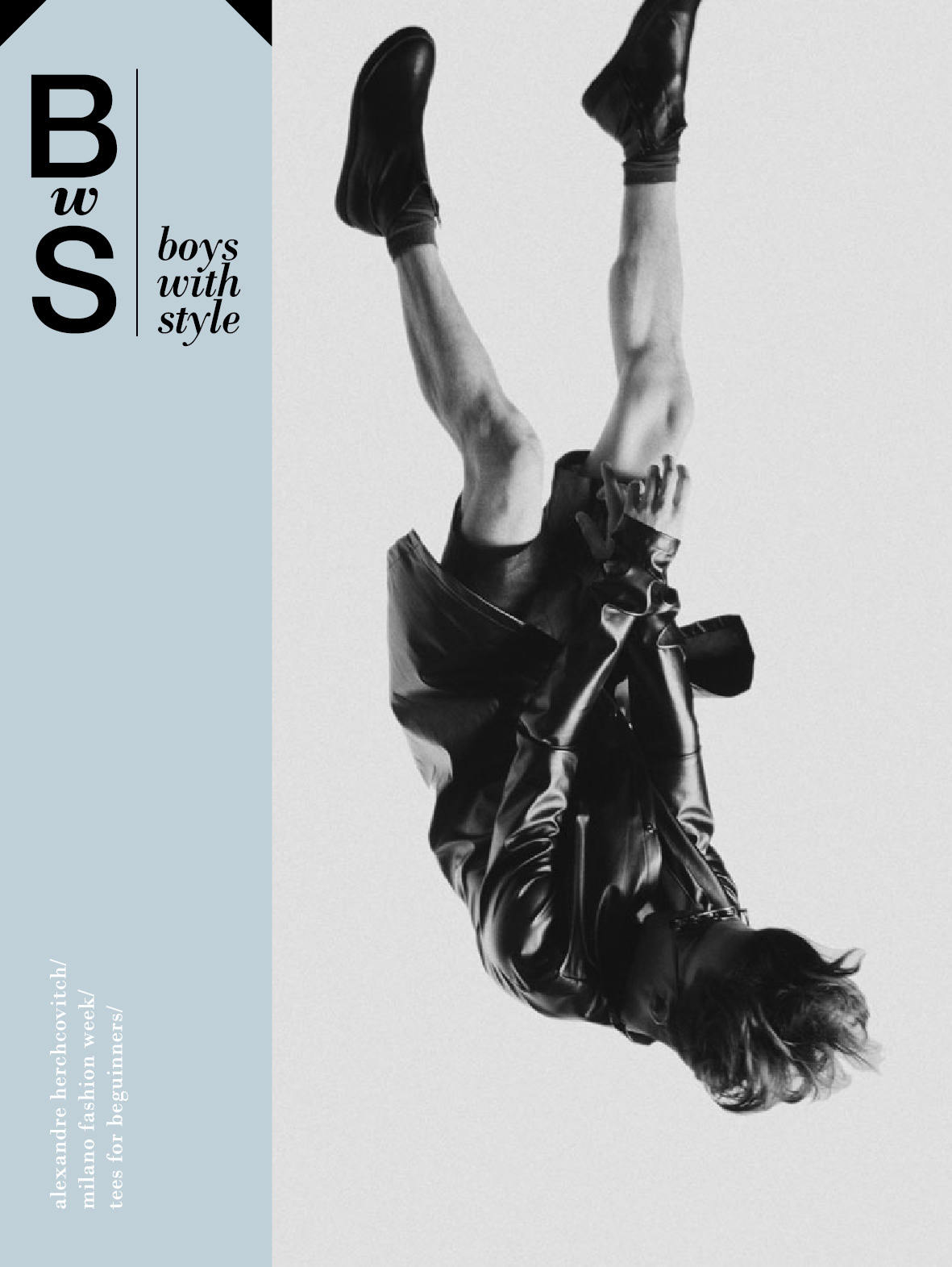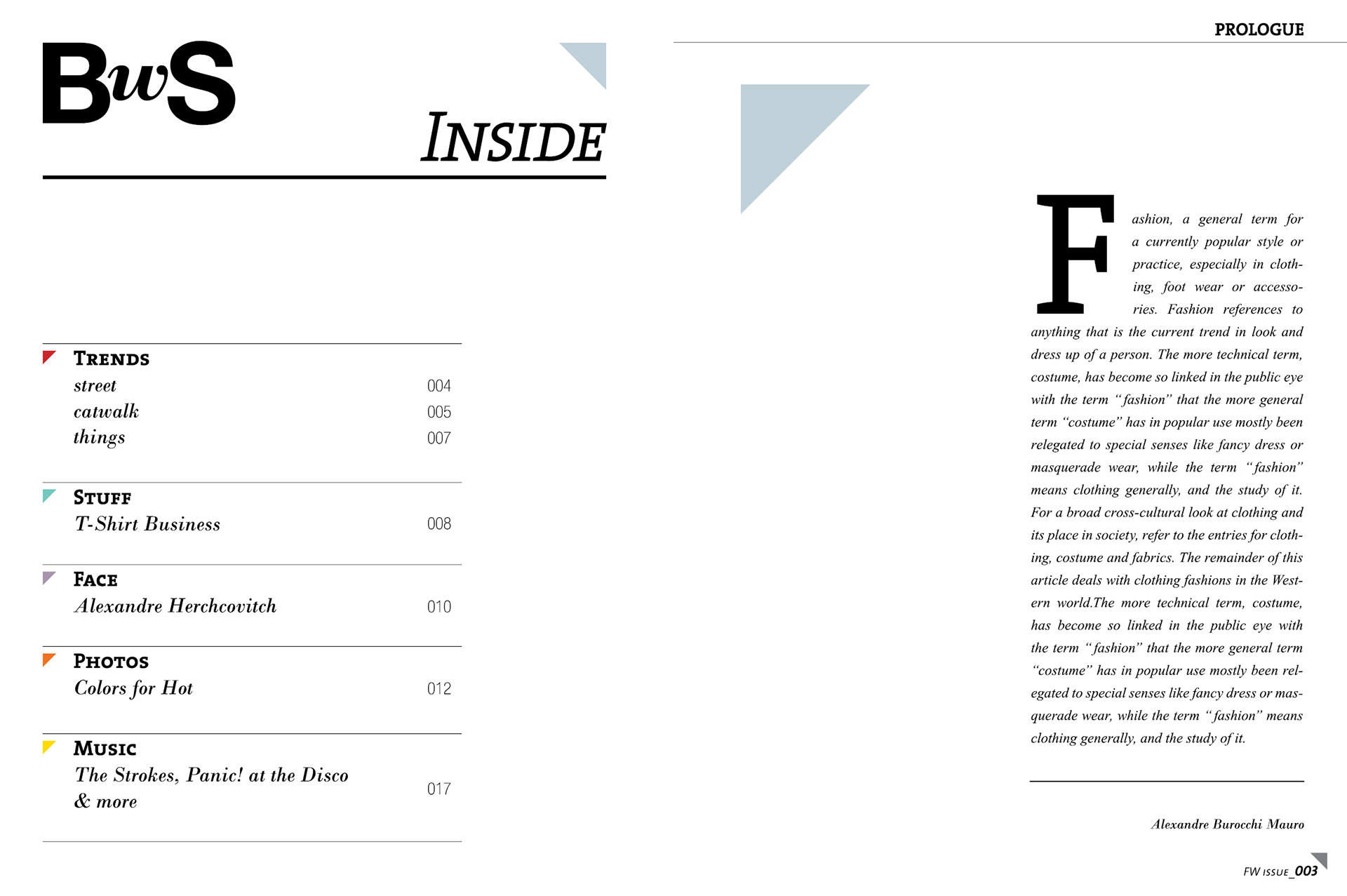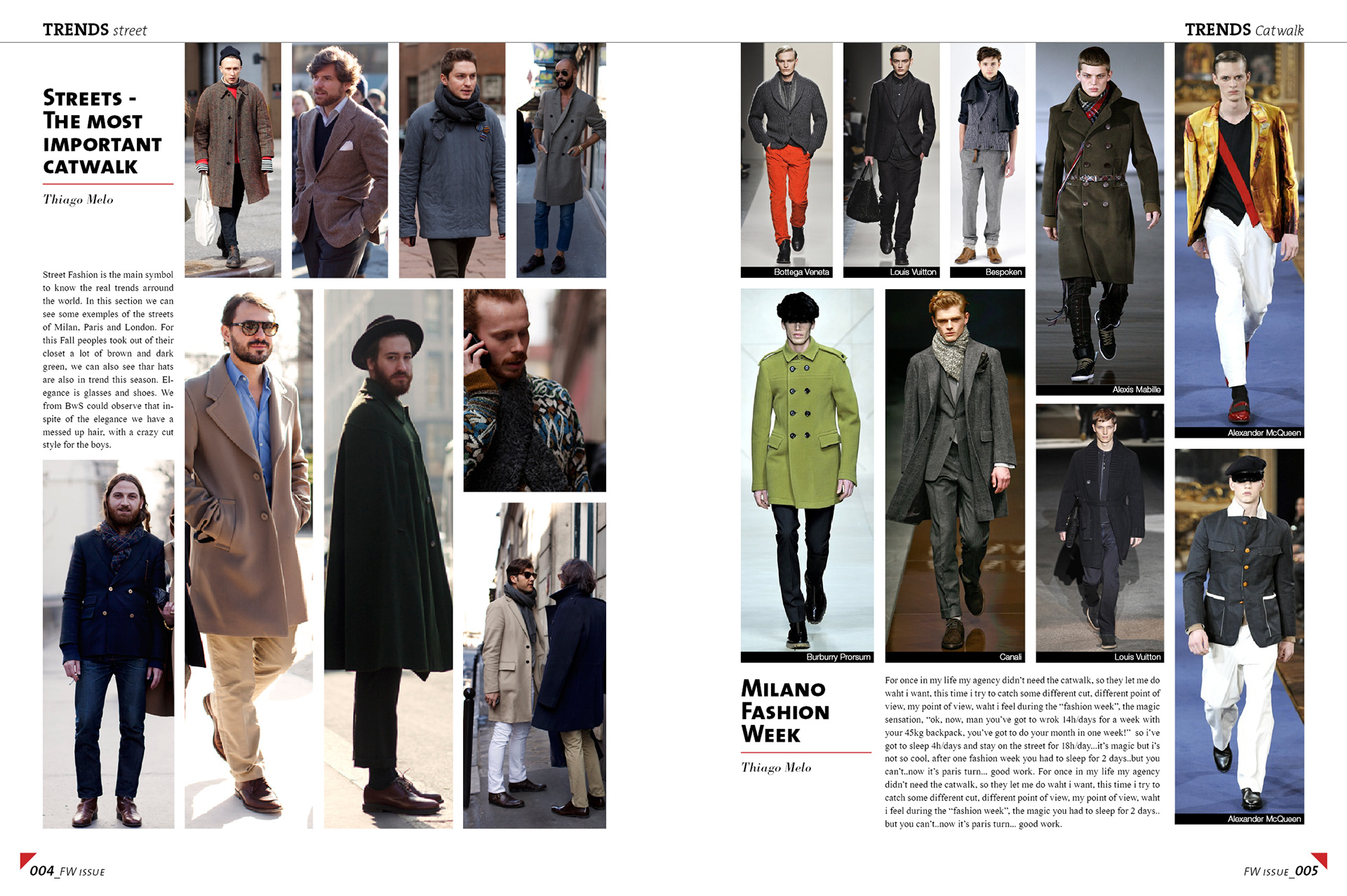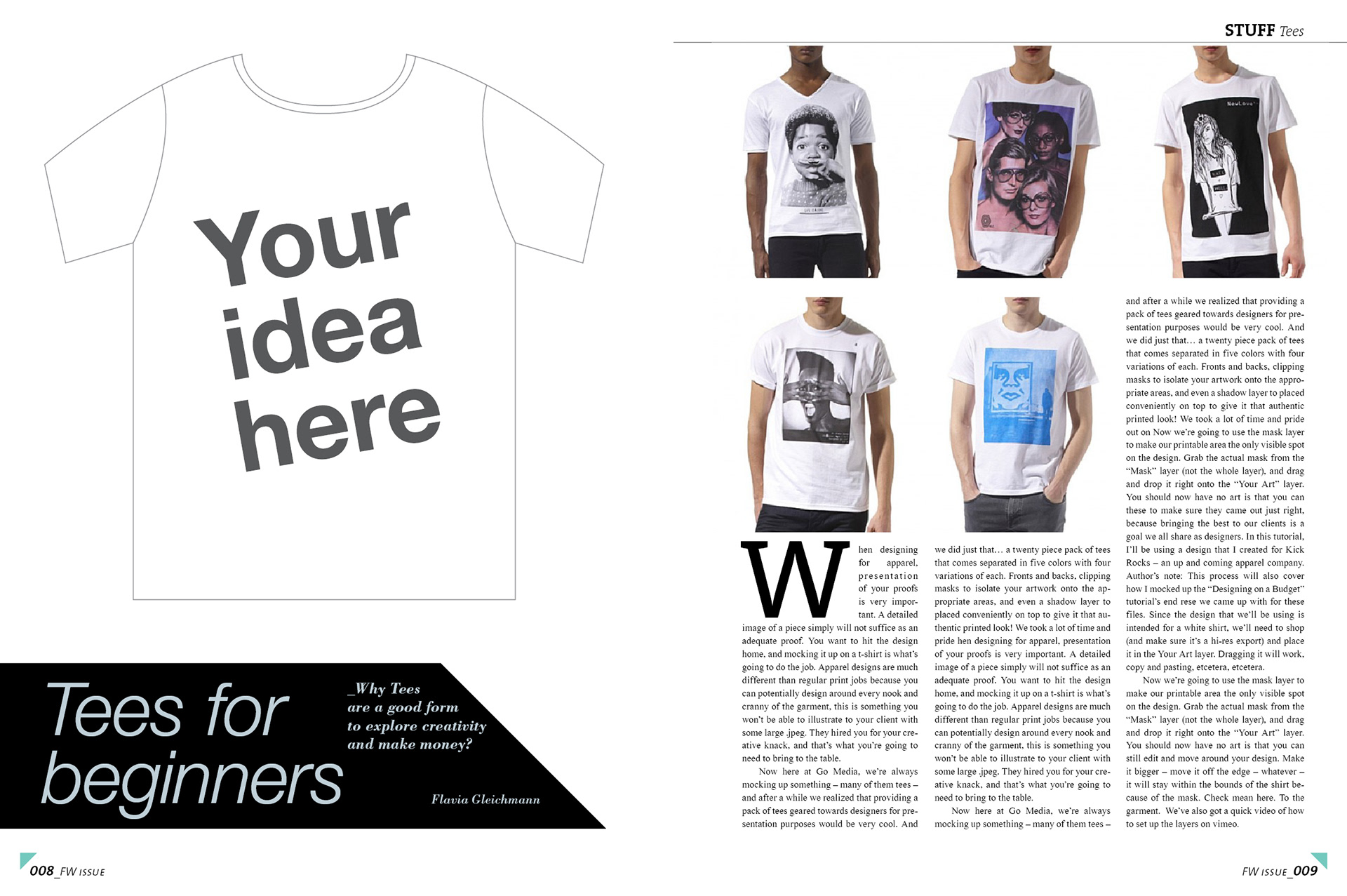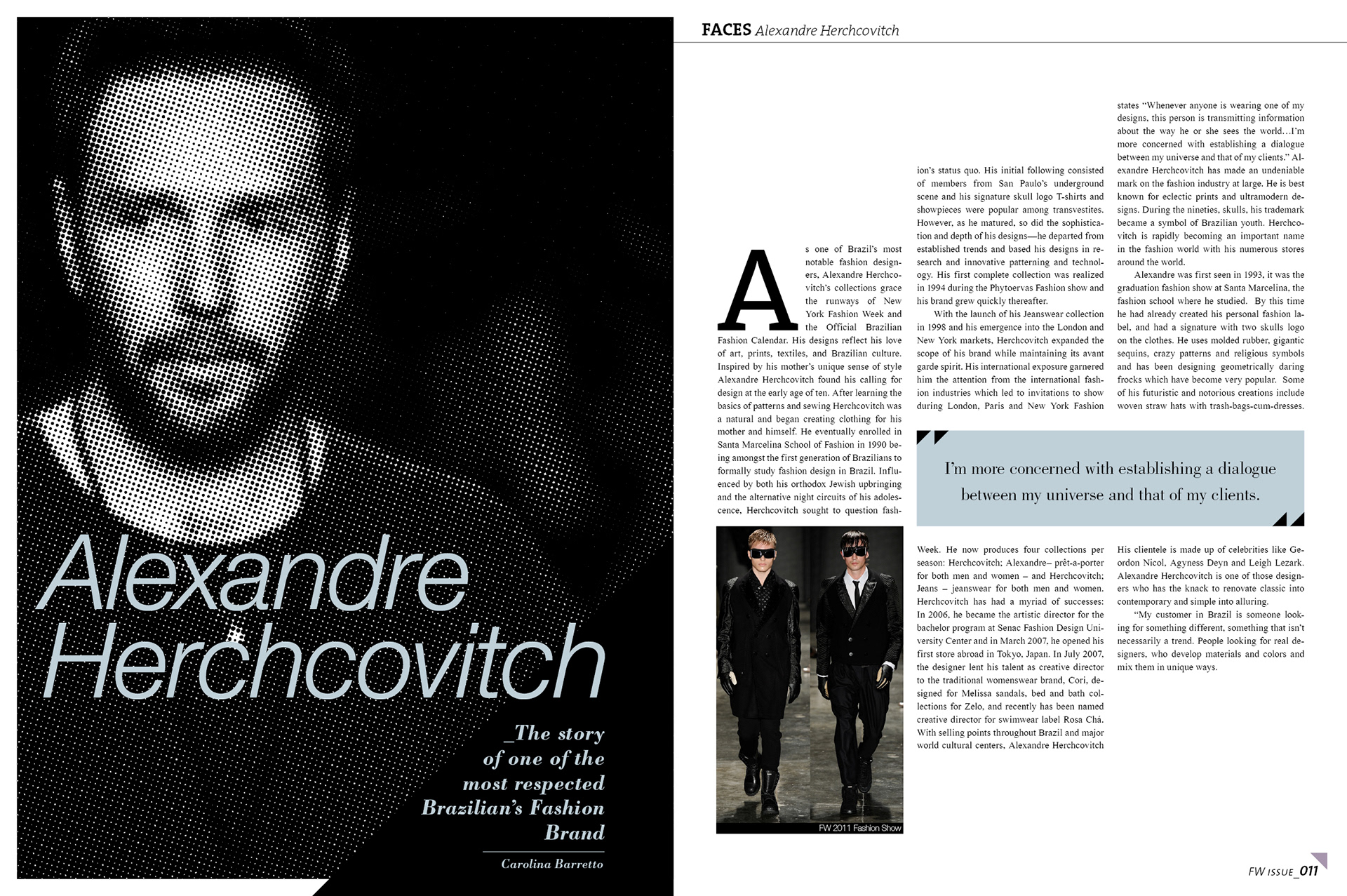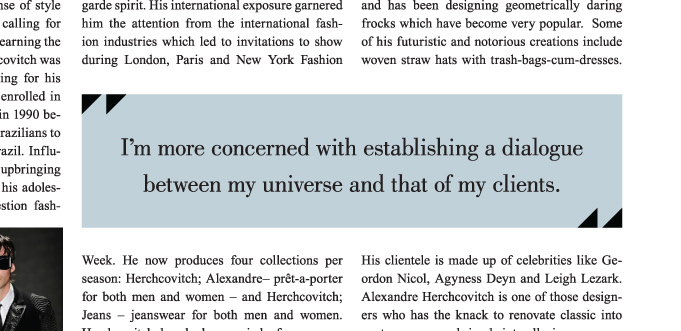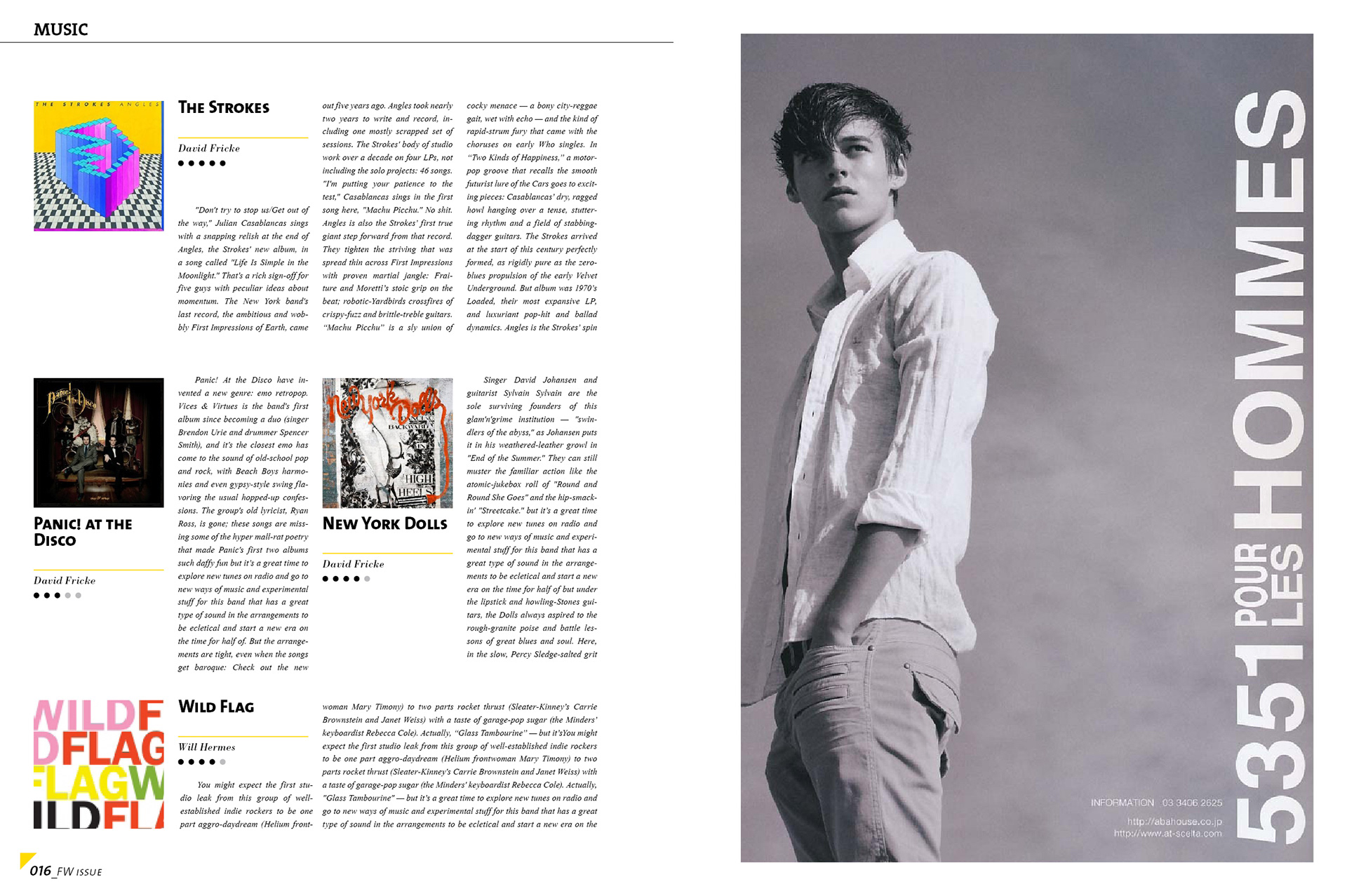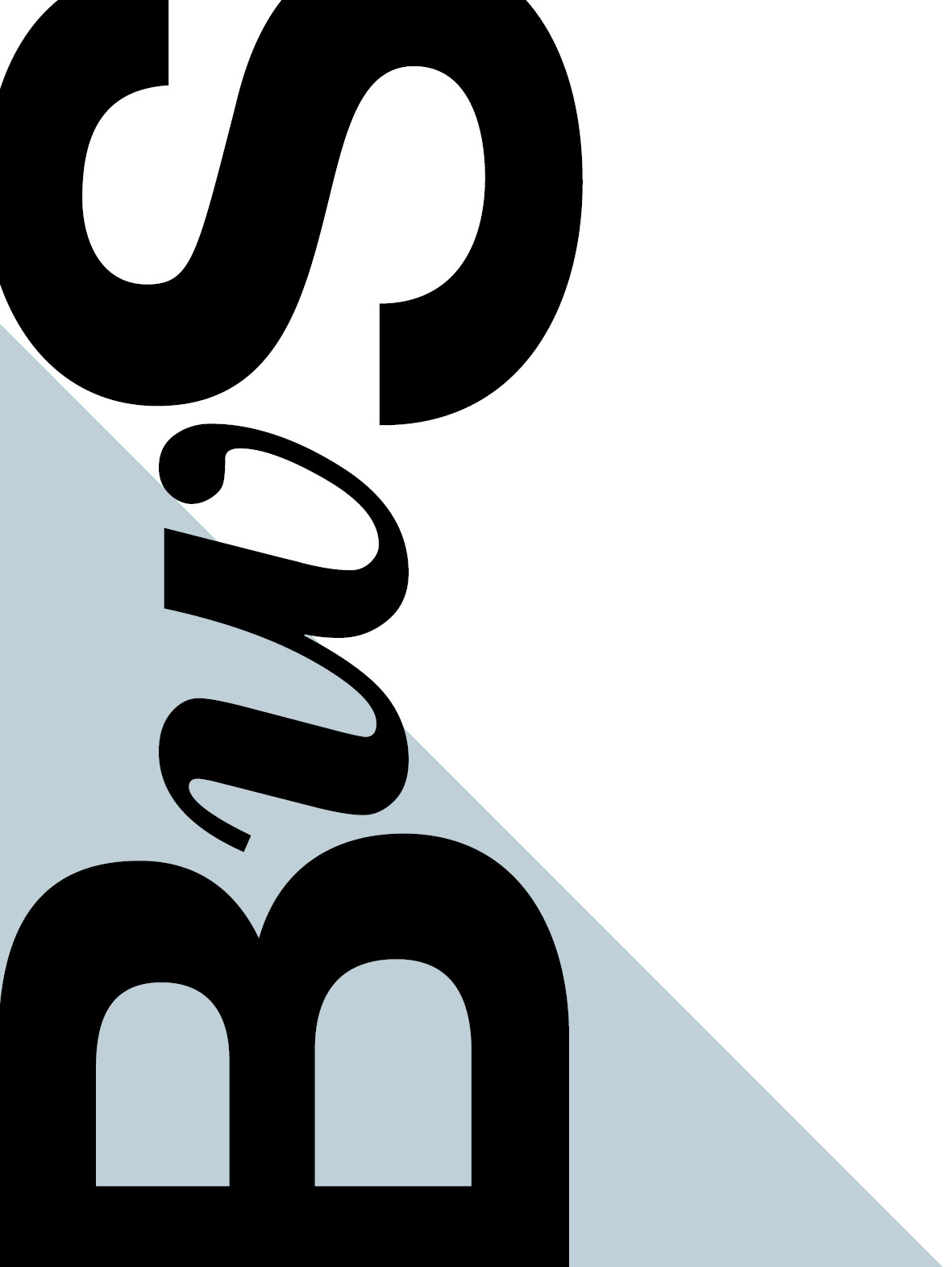 *The photos used in this project were taken from internet and don't have the purpose of beeing commercialized.
*As fotos usadas neste projeto foram tiradas da internet e não têm o propósito de serem comercializadas.